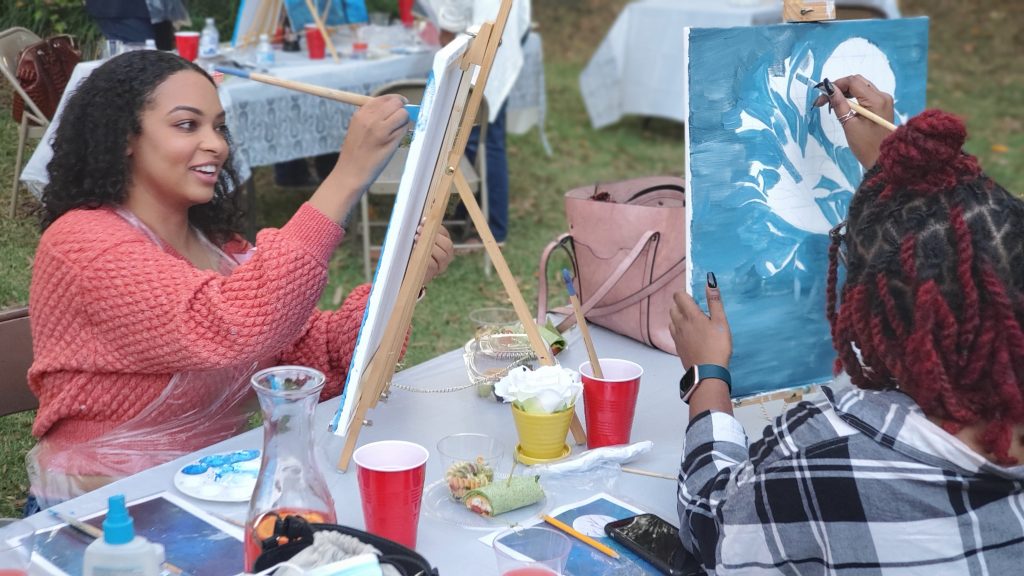 Paint parties are family friendly events booked for private occasions.  Like our Sip & Paints, they also can revolve around topics for discussion and customized themes. They are great for family and small group gatherings and are ideal if participants are under 21 years old.
Book your own Paint Party for a great way to celebrate a special occasion. Book your own Sip & Paint for an adult only crowd.
Interested in beginner level art lessons? Would you like to take a beginner level art class? Get more information on our respective pages and check out or blog for updates.